SaaS
Give full control to your clients and enjoy the business grow
SaaS
Advedro SaaS Technology
Advedro develops cutting-edge technology so you could focus more on your core of the business objectives. No need to reinvent the wheel and spend countless hours and dollars on research and development. The beauty of SaaS products is that they require minimum upfront investment or technical development from the client side.
Our SaaS advertising solutions are highly customisable, so you will be able to optimize the platform in a way it works perfectly for you and helps you accomplish unprecedented results.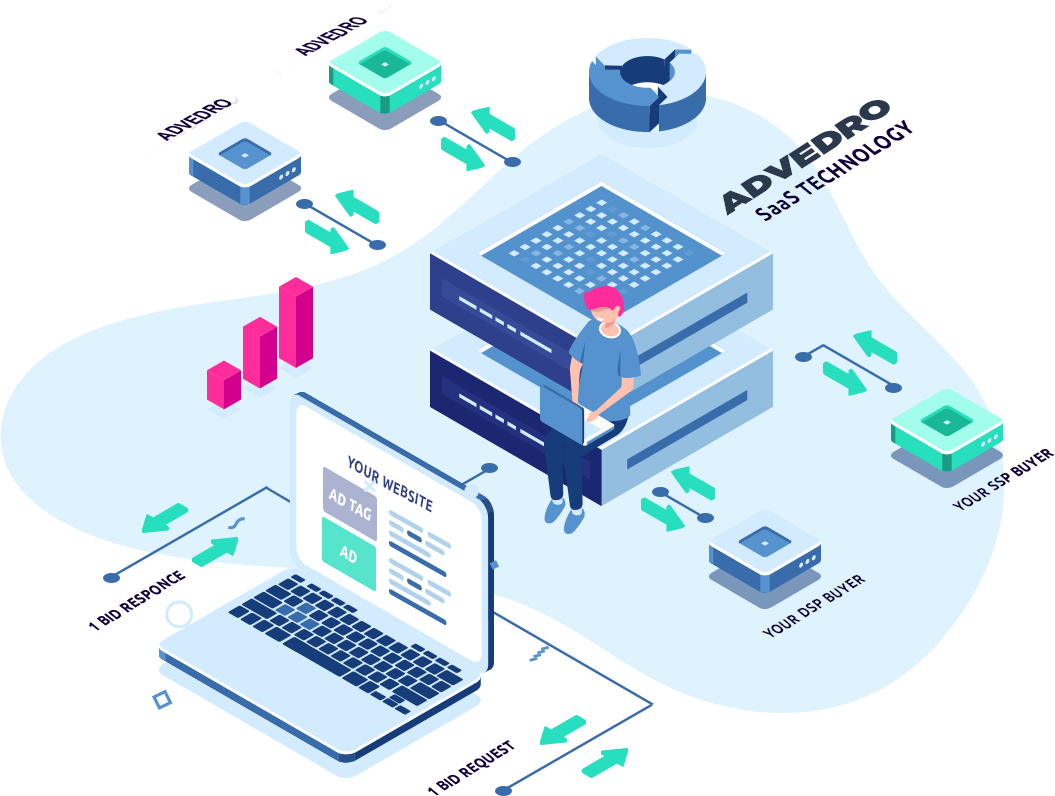 Self Service
Give full control to your clients and enjoy the business grow
Pricing
For each plan, you get your own fully-branded and customisable self-serve platform. Your company's logo, image, colors, theme and domain name are included.